Le Boudoir Antique Collectables, Victorian Crafts & Decoupage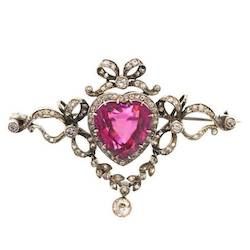 Definition of Le Boudoir... :
A beautifully decorated room used in the past by a woman for sleeping, dressing, relaxing, and entertaining
The website is split into three main sections.
Antiques and collectibles ...

We comb the best antique fairs, flea markets and rural auction houses to provide beautiful object d'art and Bijoutiere, Antiques and collectibles to interior design, vanity items,Victorian ephemera and Valentine cards to delight, captivate the imagination and decorate your own personal boudoir.
Craft Supplies...A love of Victorian ephemera led to designing bespoke and artisan Birthday, Valentine, Christmas greeting cards which then led to sections which sell the reproduction Victorian die cut scraps, gold dresden trims and paper lace with which to achieve your own scrap book and card making decupage projects. The best decoupage paper sourced from Italy, Germany & France.
Seasonal Gifts...

A delightful section of Victorian stylle luxury Christmas advent calendars, bespoke and artisan greeting cards and gifts
"Please enjoy the treasure chest that is Le Boudor where the inspiration of the future
...meets the romance of the past"
We have now re opened the antique and collectibles section of the shop for trading post covid. Please note that antique items chosen to be sent with Hermes are not covered for loss or damage. Antique items chosen to be sent with Royal Mail Next Day Special Delivery service are covered for loss or damage. Disclaimer: Le Boudoir Online cannot be held responsible for orders chosen to be sent using the cheaper option of Hermes altho every care will be taken to pack extremely well and to the best of our abilities. You are welcome to add as many items as you like for one parcel with no extra postage unless the weight exceeds 2kg which will then place it in the large next day special delivery postage price. Overseas parcels are still restricted to some countries so please note if you are an overseas buyer that you are most welcome to purchase items but there may be long delays still with the international postage system.
We reserve the right to alter the postage and send payment requests for extra funds should the size and or weight alter the postage price. If your purchase is large and heavy you can request an exact postage quote prior to purchase or select the option to arrange your own courier so we can arrange postage post sale.